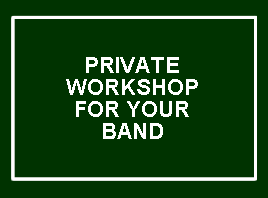 Private Workshop
$ 500.00
SCHEDULE A PRIVATE WORKSHOP FOR YOUR BAND
Reed manipulation and piping workshops by Chris Apps continue to be very popular. Whether you are looking for a hands on reed making workshop or a music focused session Chris can accommodate you. Chris' instruction has always been universally well received.
Workshop Topics may include but are not limited to;
Setting up and adjusting pipe chanter reeds for strength
Setting up and tuning the bagpipe
Pipe maintenance
Improving sound
Tuning a pipe corps together
Improving unison with a pipe corp
Medley construction
General ensemble critique
Competition readiness
Any related topics not included in the above. Once you have ordered Chris will be in contact to discuss the particulars.
*Charge is for workshop instruction only and does not include travel costs.
Related Products